Courtesy of Donna Wilson April 9, 2016 donnamwilson@yahoo.com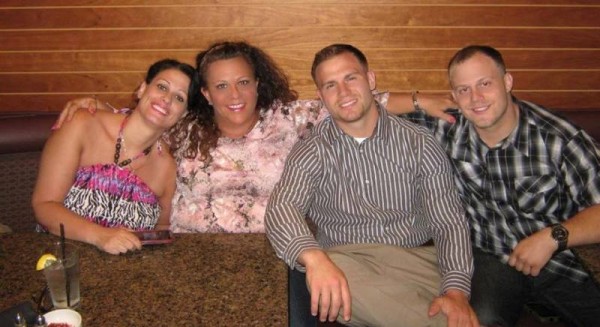 Brenda Brown loses daughter Shawna suddenly today in California. Brenda Brown of Brenda Brown Entertainment is mourning the loss of her first born child, her daughter Shawna who suddenly passed away on April 8, 2016.
Brenda Brown who is the owner of Brenda Brown Entertainment, LLC of Las Vegas, Nevada which is an artist management company has faced her share of loss lately.  Her client Gig Michaels of the band Swamp da Wamp passed away suddenly on January 3, 2016 and Brenda was still grieving from that loss. We are attaching Gig Michaels (Swamp da Wamp,) "Little Angels" in honor of Shawna.
Brenda Brown loses daughter Shawna
The loss of her daughter Shawna is obviously a shock causing her family and mother unbelievable heartbreak, grief and sadness.  Shawna turned 40 this past October.  Brenda was very young when Shawna was born so living without her daughter will be one of the most difficult things she will ever have to do.  She loved life and she loved to help all animals with a special love for cats and her own cat Sydney who actually has her own website that Shawna designed.
She was a UC Berkeley Graduate Class of 1997 and has her BA in Sociology.  Like her mother, she ran her own company called Digital Marketing Doll Consulting since 2011 in California.  Shawna's business services included website creation, SEO, SEM, and digital marketing efforts for small local businesses that didn't previously have an Internet presence. She also freelanced for Brenda Brown Entertainment LLC.
No parent should have to bury their child and the The Daily Banner is praying for Shawna's family and friends and most especially her mother Brenda Brown.
Funeral arrangements are currently being made and this article will be updated when the arrangements are made.
UPDATE:  Funeral arrangements for Shawn are:  The VFW on Tuesday, April 12, 2016 at 2:00 p.m.  The address is VFW, 

815 Fulton Shipyard Road, Antioch, CA