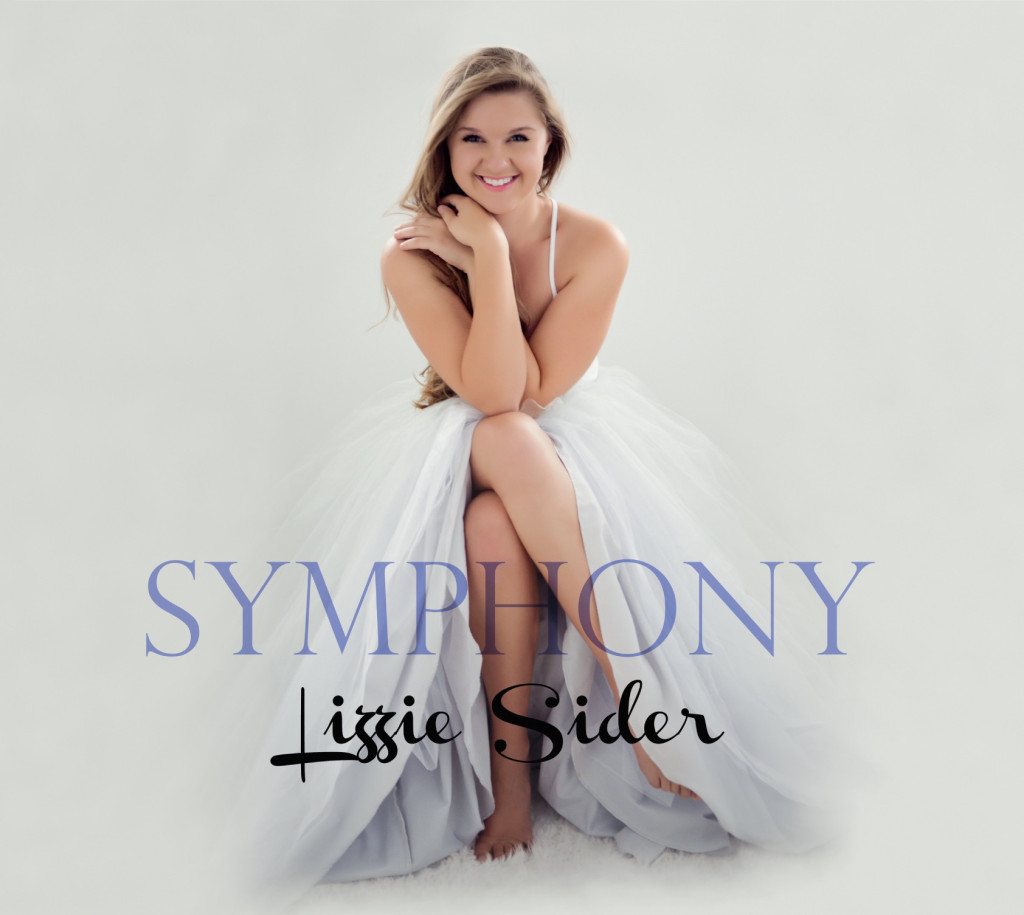 EMERGING STAR, LIZZIE SIDER, RELEASES NEW SONGS OF STRENGTH AND EMBRACING LIFE
By American Banking And Market News – December 15, 2015
With two Top 40 hits under her belt, the 17 year- old singer, songwriter and national anti-bullying role model reaches deep into her experiences to create "Symphony", a passionate collection that will resonate with all audiences.
BOCA RATON, FL (December 15, 2015) – Tis' the season…to bring families together, for thanks and to get ready for a New Year and new you! What better way to celebrate than with music that is empowering, edgy and full of energy from one of the country's top emerging singer/songwriters, Lizzie Sider.
Lizzie's new 6 song CD, "Symphony", available starting today on iTunes, CD Baby, Amazon, and other music services, brings together all the positive emotions of the holidays with a message that says, "take control, be yourself, and enjoy the journey."
The new CD showcases Lizzie's flare for the distinct and unique…and for having fun! From the title track "Symphony" that emphasizes living life to its fullest to the powerful girl-anthem, "Like a Girl," Lizzie exudes her confidence and calls on others to do the same.
"It's been a couple of years since I've recorded and released a full project. The time away from the studio and working on other areas of my career has allowed me to observe and see the world differently," says the 17 year old Lizzie, who also happens to be one of the nation's most respected anti-bullying role models, "That time has allowed me to grow immensely, as an artist and as a person, and to develop a fresh, brighter perspective on growing up and the world around me. That's reflected in this album, in my artistry and in the direction my career is taking."
Nationally acclaimed music producer, James Stroud, who headed up the production of "Symphony" says, "Lizzie brings an unmistakable amount of energy and creativity to this body of work by painting perfect pictures through her artistry. I am beyond privileged to be a part of this project and am looking forward to see what the future holds for her."
Lizzie says that "This project showcases many dimensions of me; strong, independent, tender, introspective, sweet, sassy… I so enjoyed getting to be a storyteller and musically adventurous during the writing process. I believe in being a class act and having fun while doing so, and that shines through in this record. I'm very proud of what my amazing production team and I have accomplished."
In the last 2 years, Lizzie has performed her own live bully prevention assembly at more than 350 elementary and middle schools around the country, for over 150,000 kids. Because the demand for the assembly has been so strong, Lizzie is creating a 30 minute video that will closely track the content of Lizzie's live assembly. The video is being made available to all schools, without charge, through Lizzie's nonprofit 501(c) (3) organization, "Nobody Has The Power To Ruin Your Day". The video has already been requested by more than 1000 schools representing about 600,000 students across all 50 states as well as Australia, England and Canada. Along with the video, each school will receive a colorful "Nobody Has the Power to Ruin Your Day" wristband for every student, as well as a Booklet of discussion questions, written by Lizzie, that will encourage student discussion about bully prevention.
For more information about "Symphony" and Lizzie Sider, visit her Website. You can stay connected to Lizzie on Facebook , Twitter , Instagram and YouTube.
To learn more about Lizzie's National Bully Prevention Campaign, please visit Nobody Has The Power To Ruin Your Day. If you are interested in ordering Lizzie's complimentary Bully Prevention DVD Package for your school, please do so by clicking here to Sign Up.