FOR IMMEDIATE RELEASE CONTACT:                             
Brenda Brown, Managing Partner, Board Member @ GWEN
November 6, 2018         702-882-0502 / E-Mail 
Global Women's Empowerment Network Raises Funds & Honors GWEN  Luminaries
The Global Women's Empowerment Network's (GWEN) Luminary Awards Ceremony & Fundraising Red Carpet Event, Sunday, November 11 at Leica Gallery in West Hollywood, CA, will deliver a message of gratitude and giving. 8783 Beverly Boulevard West Hollywood, CA 90048.
The fundraiser, featuring live and silent auctions of luxury items and unique experiences, will fund workshops, online classrooms and live events that transform lives through the power of storytelling. Lucky bidders will find themselves enjoying a meet and greet with Lebron James (including Lakers Tickets) also, tickets to Hamilton, Elton John, and the Grammy Awards; Elephant sanctuary in India, truffle-hunting in Tuscany, skiing in Lake Tahoe and much more.
This year's Luminary Award winners are women who, through their art, compassion and commitment to service, shine their "light" into the world to create impact in local and global communities: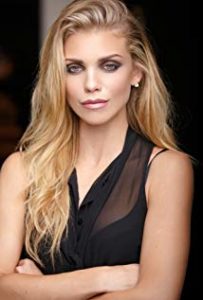 AnnaLynne McCord is an actress known for her role in Nip Tuck and Naomi Clark on "90210" along with dozens more TV and film roles,

has dedicated her life to eradicating human trafficking as president of Together 1 Heart (www.

together1heart.org).



Joni Mitchell has changed the world with her music with a catalog of songs and awards too numerous to mention. Her

Joni Mitchell

introspective and socially conscious rock and folk songs have given a  voice to the generations, changing the scope of pop music forever.
Lizzie Sider is  a singer-songwriter reinforcing positive self-image, peer encouragement and anti-

Lizzie Sider

bullying messaging, through her organization "Nobody has the Power to Ruin Your Day." Lizzie has been  on tourfor the past 6 years visiting over 400 schools and her video program is in 7,000 schools representing over 5 million young people. Her award-winning song "Butterfly/Mariposa" has been released in Spanish with proceeds to go to her own organization.  
GWEN Luminary Awards Ceremony and Live Auction  kicks off at 12:30 p.m. with a red-carpet and a reception featuring award-winning portrait photographer Norman Seeff, whose work is exhibited at the Leica Gallery throughout November. The live auction and awards presentation will be from 1:00 p.m. to 4:00 p.m. Tickets may be purchased online for $50 plus a $3.34 credit card processing fee. The ticket includes an amazing array of foods and sweets, open bar and entertainment provided by Piper Madison, Lizzie Sider, and Brothers Koren.
ABOUT GWEN
Global Women's Empowerment Network (GWEN) is a global nonprofit organization that creates curriculum, workshops, and programming to empower people to have a voice for healing, through the power of storytelling. #Reveal2Heal  #GwenGlobal