Well for Klassika, it is Christmas in mid November!  They are in the recording studio in Tampa, St. Pete putting their signature sound on the popular holiday song, Feliz Navidad.  Michael Buble and Jose Feliciano have done terrific versions of the song.  Ours will be uptempo, short and sweet and more like the Feliciano version but with the Klassika twist!  What's more, this song will be released in Ireland, Great Britain and throughout Europe in two weeks, because that's where we are getting ready to tour in the Spring of 2016!
Johan Kelber  produced and arranged the song at his studio in Pretoria, South Africa.  Jolanda has known Johan all her life, in fact their father's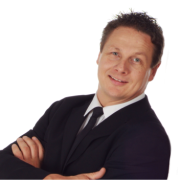 knew each other as children!  They are from the same hometown, Rustenburg in South Africa. Same high school.  Johan does ALL of Klassika's arrangements.  He is truly like the 4th member of Klassika.
Jolanda sent the concept to Johan on Nov 6.  Our deadline is Nov 20.  He did the arrangement, orchestration and recording of the track within 5 days. Lots of back and forth WhatsApp messaging between Johan and Jolanda.
Vocal recording will be at Morrisound Studios Morrisound Recording — The State and Art of Recording
We are really looking forward to sharing this version of this Classic Christmas song with all of you.
I'll be writing more on the tour in the future.