Tess Cacciatore Explains Why Everyone Needs to Vote In Her New Book, "Homeless to the White House"
Cacciatore Will Be Releasing an Excerpt of Her Trilogy "Homeless to the White House" you can Read The First Chapter During Her Interview On the Life Changes Network on October 24th. She will Discuss the Parallels to the Congolese Election Coming up in December and the Importance of Voting.
Tess Cacciatore, Author, Social Entrepreneur will appear on a variety of radio shows beginning with The Life Changes Network hosted by Filippo Voltaggio on October 24th, 2016 to discuss the importance of keeping centered in the midst of mayhem during this election cycle.
Says Cacciatore, "The ever-increasing stress that we are under regarding the current election for the President of the United States is out of control. Anger, racism, and bullying is on the rise. With only days away, it is imperative that everyone get out and vote."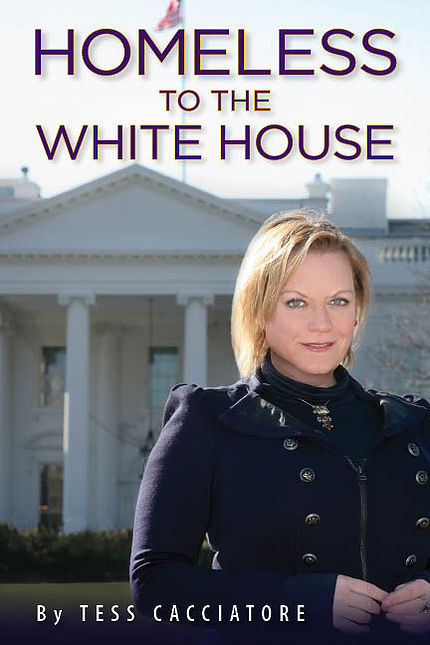 Tess will release her first part of the "Homeless to the White House" Book Trilogy "The Rabbit Hunter" on Amazon in the month of October which chronicles her journey through Congo during the Congolese election in 2010. Filming undercover to support a man who was running for the President, Tess put her in life danger on several occasions, as her passion to share the story of the women and children in Congo who are raped on a daily basis due to "Blood Coltan." Blood Colton is a mineral crucial to technological products. Warlords and armies in the eastern Congo have converted artisanal mining operations into slave labor regimes to earn hard currency to finance their militias.
Tess will reveal how she narrowly escaped the Congo after having guns pointed at her and military trying to confiscate her belongings. She came back to Los Angeles homeless until she was able to go to Washington DC to talk to elected officials about this crisis.
Tess will be discussing the parallels and importance of this election and how it ties to the Congolese election coming up in December 2016. Many Congolese fear that President Joseph Kabila is trying to wiggle out of term limits like several of his presidential cohorts across Africa and hold onto power indefinitely. He has already threatened to delay the election to 2018. Deadly political protests have shut down Kinshasa, the capitol.
"I learned what it meant to never give up on what I believe", says Tess. "However, is also imperative to put on the oxygen mask before helping others. 'Homeless to the White House" is my personal journey of self-discovery, self-reliance, and empowerment."
ABOUT TESS CACCIATORE
Tess Cacciatore is the Founder & Chief Visionary Officer of the Global Women's Empowerment Network (GWEN Network). She has dedicated her life to advocating for peace, justice, and equality around the globe. She has traveled the United States and abroad as a humanitarian documentary producer and activist, while conducting empowerment and mentorship programs to empower people and to eradicate unjust systems that are a plight to humans, animals and the environment. Cacciatore's media appearances include: "The Today Show", "Prime Time with John Stossel" and "The Manny Alvarez Show." "Homeless to the White House" is her first book.
ABOUT THE LIFE CHANGES NETWORK
The Life Changes Show on BBS Radio is the ever-insightful variety show that captivates our fascination and insatiability for the Inspiring Moments of REAL-LIFE journeys – those moments that define (or re-define) who we are as individuals, how we evolve in our potential and how we become the very change we wish to see in our world.
Contact Tess Cacciatore:
(415) 609-0757