"I'm running for Los Angeles City Council District 11 because I possess a unique mix of private sector accomplishment and public service passion. Career politicians have proven unable or unwilling to solve the issues of homelessness, irresponsible development, traffic, and the basic delivery of services you expect as a resident. My campaign is grassroots and community conscious. Please join me in this movement to put Los Angeles back on the right track by demanding that integrity and ethics be integral to the political process."
For the love of Los Angeles,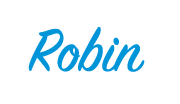 Mother, Businesswoman, Community and Coastal Advocate

Why Vote for Robin?
EMPOWERMENT IS MY PRIORITY- I believe one of the most important roles as a leader is to empower others. I will do this through education and awareness for the citizens of Los Angeles as well as for the public servants who work for them.
INTEGRITY & ETHICS ARE INTEGRAL – we must demand that all City officials and employees honor the City's Code of Ethics and that ethics be the guiding force in all City/City Council decisions. We must restore the public trust in our government.
I'M PROVEN TO BE FAIR & IMPARTIAL – I come from a profession where integrity was an absolute requirement and I am committed to being fair and ethical in all decisions. I understand the importance of avoiding not only real conflicts of interest, but also perceived conflicts of interest. I don't have any built in conflicts of interest. I am not a political insider. I am not a career politician.
I'M INSPIRED TO WORK HARD TO IMPROVE QUALITY OF LIFE FOR ALL ANGELENOS – the many heroes of the City of Los Angeles inspire me to continue the important work we have all been doing together to continue the protection and betterment of the quality of life for all citizens.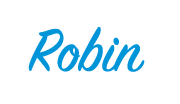 Stay in touch with Robin or to learn more: